Trieblaut – Überpunk – Album Mastering
Die Band "Trieblaut" veröffentlicht ihr Album "Überpunk" in 2019. Die Jungs erzählen Euch, was es mit dem Album, den Namen und der Musikrichtung "Überpunk" auf sich hat.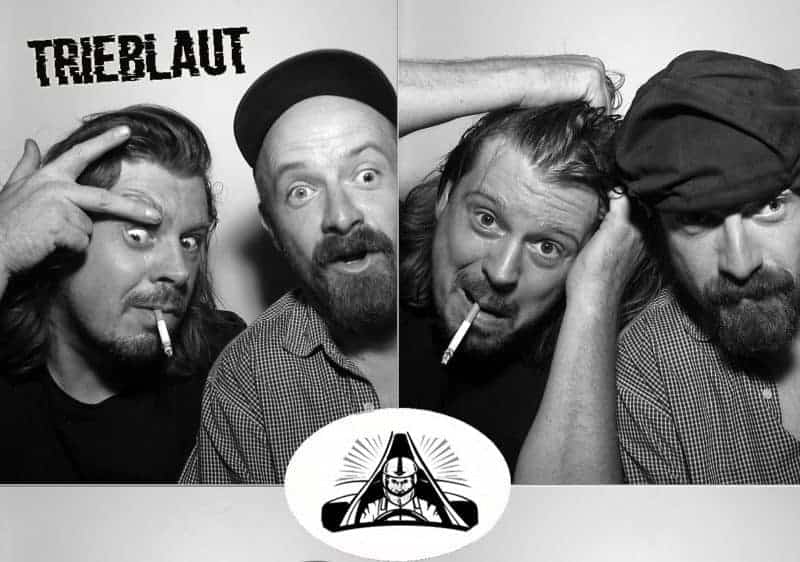 Wie lange gibt es euch schon? Was ist Überpunk!
Trieblaut wurde gegründet 2009, seit 2011 live auf der Bühne. Erste EU- Tour 2014, bis heute aktiv. Überpunk ist der Avantgardepunk, der mitdenkt, nicht aus der "Mülltonne" leben will und muss, weil Punks das so machen. Dem der lodernde Aufschrei seines Herzen bewusst ist und der nicht gleichgültig dem Menschen gegenüber ist, trotz des Wissens der gefährlichen Nullen da draußen! 2019 buchten die Künstler das Online Mastering von Peak-Studios um ihrem Punk Album den letzten Feinschliff zu geben.
How long do you exist? What´s Überpunk?
Trieblaut was founded in 2009, performing since 2011 on stage. The first EU Tour was in 2014 still performing. Überpunk is avantgardepunk who is conscious and thinking. Not necessarily "living out the trash bin just cause punks use to". Its music which is aware of the fire in its heart and is not incurious even knowing about this retarted society out there!
Warum Überpunk?
Weil die Grenzen unseres musikalischen Ausdrucks nur durch uns festgelegt werden und nicht durch Trends oder feste Genre. Es ist immer noch alles möglich!
Cause we are the only ones who are limiting our musical genre borders, far away from common trends or fixed genre. Still everythings possible!
Why Überpunk?
Our musical backgrounds are different. Alwin joined a lot of harder electronic music like breakcore and stuff in the past and Ollus is more the R´n´R and Noiserock guy. Thats probably the main reason for our collage style of music. The lyrics have been more phantasy like in the past, now switching between english and german. The meanings are about inner and outer ambitions. Basically everything you are forced to deal with in live, still smiling even if its hard sometimes. Nowadays the lyrics are more straight forward and not so cryptic like on the older albums to make it easier to communicate with the world outside.
Eure Inspiration / Background / Songwriting / Lyrics?
Unser musikalischer Background ist sehr unterschiedlich, Alwin kommt aus der härteren Technosparte Breakcore, Drum'n'Bass und Ollus aus R'n'R, Noiserock Gefilden aller Couleur. Daher kommt auch die Inspiration der collagiert wirkenden Trieblautmusik.
Textsprachen entsprangen früher der Fantasie, dann Englisch und Deutsch. Die Texte drehen sich meist um innere und äußere menschliche Befindlichkeiten. Während man also als Mensch prinzipiell ständig einem Fass ohne Boden gegenüber steht, versucht man so gut es geht bei Sinnen und am Leben zu bleiben, seinen Kram zu machen und das Lachen nicht zu vergessen, weil ja vieles auch einer ureigenen Komik unterliegt. Früher kryptischer und heute klarer ausgedrückt, in dem derzeitigen Versuch eine Brücke von sich selbst zur Außenwelt zu bauen.
Ist Trieblaut politisch?
Trieblaut ist unpolitisch, weil Musik nicht zwangsläufig was mit Politik zu schaffen haben sollte. Natürlich ist man linksorientiert, weil das als Mensch einfach so ist und das jedem völlig klar sein sollte.
Trieblaut and politics?
Trieblaut is basically a non political band, cause music should not be related with politics necessarily. Of course as humans we are leftwing, cause it´s the only. Simply common sense.
Cover , Sampler, Artwork
Das Cover der Überpunk Platte wurde in Zusammenarbeit durch einen Freund, Nils Schumacher aus Hannover, in Form von Hand gefertigten Collagen erstellt. Er ist Poet und Musiker und veranstaltet seit vielen Jahren Konzerte, Ausstellungen sowie Künstler- und Musiker-Happenings.
The cover for the "Überpunk" LP was born in cooperatian with an allied artist, Nils Schumacher from Hannover. It´s based on a collage out of his collection. He´s a poet and a musician who´s creating lyric sessions and concerts for decades.
Wie geht ihr im Studio vor?
Die Musik wird immer komplett live eingespielt, danach kommen die Gesänge und Samplerspuren und danach ausgewählt minimales Overdubbing. Eine gewisse Roheit auch im Studio ist wichtig für die Reproduzierbarkeit auf der Bühne. Im Anschluss geht das ganze zu Chris Jones von den Peak-Studios, der für uns das Stereo Mastering unserer Songs vornimmt.
How are you guys working in the studio?
We record it live in the studio together and then we add the vocals and electronic tracks. After that there is a minimal overdubbing of bass and voices if needed. Important is that we can reproduce our records live on stage.