Jordins Paradise – Wellness center – by Rania Jaziri
7 Chakra-Programm – Klangschalen Meditation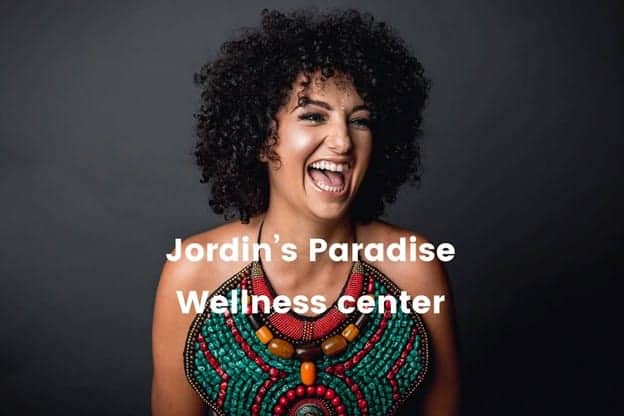 Was war deine Inspiration eine Klangschalen Meditation zu entwickeln?
Ich möchte der Welt helfen, zu heilen und das ich jeder Mensch besser fühlt. Die Schallfrequenz in Ihrem Körper bewirkt eine solche heilende Wirkung auf Ihren emotionalen, physischen und psychischen Zustand, dass sie immer wieder wissenschaftlich nachgewiesen wurde. Das Spielen meiner Klangheilungs-Schalen in den verschiedenen Chakra-Frequenzen und die gleichzeitige Verwendung meiner Stimme hat sich als positiv erwiesen. Dein Körper besteht hauptsächlich aus Wasser. In der folgenden Tabelle sind die Auswirkungen von Schall auf das Wasser dargestellt: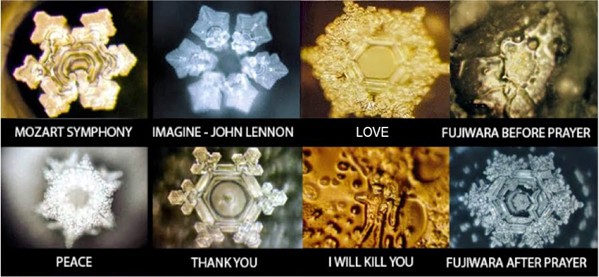 What was your inspiration?
I desire to help the World heal and feel better one person at a time. The frequency of sound in your body causes such a healing effect on your emotional, physical and psychological state it has been scientifically proven over and over again. Playing my sound healing bowls in the different chakra frequencies and using my voice simultaneously has proven positive results. Your Body is mostly water. See chart below for the effects of sound on water.
Woran arbeitest du aktuell?
Nachdem ich das 7-Chakra-Programm beendet und die Klang-bäder mit dem erstaunlichen Peak-Studios Team aufgenommen habe, fing ich an, mein nächstes Programm über Altäre, Rituale und Bewegungen zu schreiben, um Ihre Vibration und Frequenz zu erhöhen, sowie ein Programm zur sexuellen Heilung, um jedes Trauma zu lösen, das zwischen Ihnen und Ihrem orgasmischen Körperzustand im Weg steht. Als ausgebildeter Dakini weiß ich, dass es sehr wichtig ist, Ihren Körper zu lieben, zu vertrauen und loslassen zu können.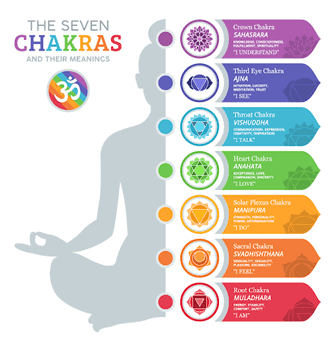 What are you working on?
After finishing the 7-chakra program and recording the sound baths with the amazing Peak-Studios Team, I started writing my next program on Altars, Rituals and movements to raise your vibration and frequency as well as a sexually healing program to release any trauma standing in the way between you and your orgasmic body state. As a trained Dakini I know it is very important to love your body and be able to trust and let go.
Wo gibt es das Chakra Programm?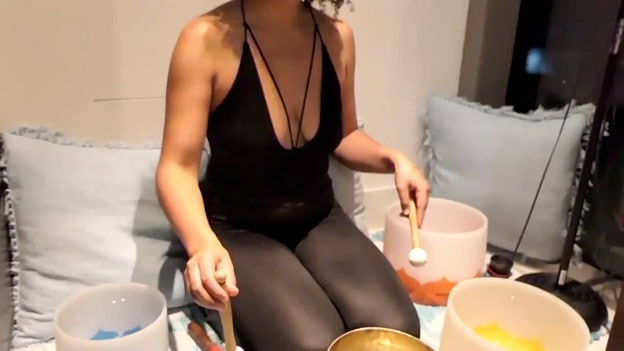 Das 7 Chakra-Programm erhalten Sie auf unserer webseite. Persönliche Heilsitzungen und Klangbäder per online Video: Weitere Informationen finden Sie hier
https://www.jordinsparadise.com/
Where you can get the Chakra-program?
You can get the 7 Chakra-program on our website. I am still offering one on one healing sessions and sound baths online via video. You can find more info here
https://www.jordinsparadise.com/
Über Rania Jaziri
Kurz nachdem Rania in Tunesien geboren wurde, zog sie mit ihrer Familie nach Deutschland. Später, als Erwachsene, die ein neues Leben beginnen wollte, verließ sie Deutschland und ihre Familie, um die nächste Etappe ihrer Reise in die USA zu beginnen. Da Rania eine junge Frau war, die alleine in ein neues Land zog, wurde sie von einem Unglück nach dem anderen herausgefordert. Rania konnte jedoch tief in sich hineinschauen, um ihre Kernkraft zu finden und darauf aufzubauen, und jede Herausforderung, der sie begegnete, mit Würde und Entschlossenheit bewältigen. Rania begann ihre Tanzkarriere im Alter von sechs Jahren. Nachdem sie sich in Washington DC niedergelassen hatte, war Rania entschlossen, ihre Leidenschaft für darstellende Kunst, Schauspiel und Tanz mit denen zu teilen, die sie traf. Rania fand heraus, dass sie die Gaben der Bewegung und des Ausdrucks am besten anbieten konnte, indem sie Jordin's Paradise eröffnete, ein Wellnesscenter, das Frauen und Männern seit über 10 Jahren hilft, ihre Gesundheit und Fitness zu verbessern, ihnen eine positivere Lebenseinstellung zu geben und ihre Gesamtheit zu verbessern Glück. Jordin's Paradise wurde von der Leserumfrage der Washington City Paper zur "Best Dance Company" gewählt. Neben dem Betrieb ihres Wellness-centers hat Rania ihre Heilpraxis international mit Kunden in Deutschland, Frankreich und Tunesien erweitert. Rania ist eine international bekannte Rednerin, Lehrerin, Autorin und Singer-Songwriterin, die in zahlreichen Fernseh- und Radiosendungen für ihren Beitrag zur Gesundheits-, Tanz- und Wellnesswelt vorgestellt wurde. Rania ist zertifizierte Yogalehrerin, Tanzlehrerin und Personal Trainerin. Sie unterrichtet Kriya Meditation und ist eine Usui Reiki Heilerin. Sie ist nicht nur als Dakini, Lebensberaterin und Klang-heilerin sehr gefragt, sondern inspiriert auch andere, sich selbst zu inspirieren.
Rania absolvierte die School of Womanly Arts und die Tantra-Quelle.
Rania ist Muttersprachlerin in Englisch, Arabisch, Deutsch und Französisch.
Ihre Interessen umfassen Reisen, Tanzen und Lachen.BILDUNG: o Universität Würzburg o Schule der weiblichen Künste "School of womanly arts" o Art of Living Heilzentrum o Tantra Yoga Source School
About Rania Jaziri
Not long after Rania was born in Tunisia, she moved with her family to Germany. Later, as an adult eager to embrace a new life, she left Germany and her family behind to begin the next stage of her journey in the United States. As Rania was a young woman moving to a new country on her own, she was challenged by one adversity after another. However, Rania was able to look deep within herself to find her core strength and build on it, overcoming each challenge she met with dignity and determination. Rania began her career in dance at the age of six. After she settled in Washington DC, Rania was determined to share her passion for the performing arts, acting, and dancing with those she met. Rania found that she could best offer the gifts of movement and expression by opening Jordin's Paradise, a wellness center that has been helping women and men improve their health and fitness for over 10 years, giving them a more positive outlook on life and increasing their overall happiness. Jordin's Paradise has been voted "Best Dance Company" by Washington City Paper's Reader's Poll. In addition to running her wellness center, Rania has expanded her healing practice internationally with clients in Germany, France, and Tunisia. Rania is an Internationally renowned speaker, teacher, author, and singer-songwriter who has been featured on numerous TV and Radio shows for her contribution to the health, dance, and wellness world. ​Rania is a certified Yoga instructor, Dance instructor, and personal trainer. She teaches Kriya Meditation and is a Usui Reiki Healer, in addition to being highly sought after as a Dakini, life coach, and sound healer inspiring others to inspire themselves. Rania graduated from the School of Womanly Arts and graduated from Tantra-source school. Rania is a native speaker of English, Arabic, German, and French. Her interests include travel, dancing, and laughing.
EDUCATION

University of Würzburg
School Of Womanly Arts
Art of Living Healing Center​
Tantra Yoga Source School