Your Free Trial Master in Few Steps
Try before buy!
---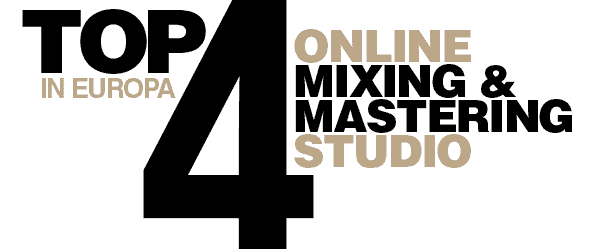 At Peak-Studios, you can have a free stereo eMaster in just a few steps. If your mix doesn't have the sufficient quality, we are happy to advise you and give you the necessairy tips to improve your song.
We highly value customer service for audio productions!
Our free trial stereo master does not differentiate from the usually paid online mastering in any way. We only reduce the length of the song to 60 – 90 seconds for our non-binding trial mastering. You will receive this excerpt via e-mail to listen to. Shall you wish changes, we will of course realize those for you.
---
---
PROCEDURE MIXING/MASTERING
1. Fill in
Fill in your name, e-mail and phone number (for possible questions) in the form. The data will NOT be shared with third parties and is certified and protected through ISO 27001
2. Paying
You are satisfied with the processing? Then you can pay to receive your complete file. If modifications are wanted, please let us know. After we receive the full payment, you will get a file about your customer account at Peak-Studios.
3. DOWNLOAD
You will be notified when your trial MASTER is ready to download. Usually you receive a 60 to 90 seconds long excerpt of your file within three workinfg days.
---
Why Having a Trial Mastering?
A trial mastering is recommended for everyone who does not yet know how their song shall sound in the end or those who exactly know what kind of sound they want, but are still looking for an appropriate mastering studio to realize those ideas and desires.
A trial mastering lets you compare between mastering studios. This is especially recommended if something fundamental in the production has changed. This could be for example: recording in a different studio, the exchange of hardware or a fundamental change in the mix.
What Should Be Paid Attention to in a Trial Master?
Frequency resonse and a balnced sound are especially important in every audio mastering. Depending on if you need your song for an upload at streaming services like YouTube, iTunes or Spotify or for the manufacturing of a CD. In both cases there are different loudness guidelines. The mono compatibility should also not be ignored. Especially on playback devices like a smartphone, the mono-mid is crucial to the final sound of the song. It can make a song sound "powerful" or rather "limp." Vocals, bass and the main sample should be well noticeable in the middle.
How Much Should a Mastering Cost
The costs for a mastering can vary highly from studio to studio. Indicators for this are amongst others the studio's equipment, references, the country the studio is in, length of the song and the actual working hours. Usually the prices for a studio mastering in Germany are between 50€ and 150€ net price. For stem mastering, vinyl mastering or streaming mastering, the prices can rise depending on how much work is to be done.
---