Trieblaut - Überpunk - Album Mastering
The band "Trieblaut" will release their album "Überpunk" in 2019. The guys will tell you what the album, the name and the music genre "Überpunk" is all about.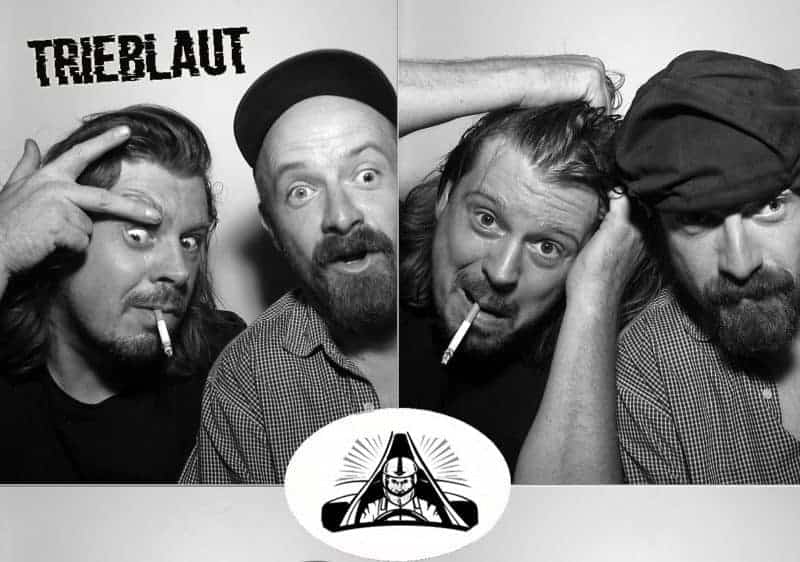 How long have you been around? What is overpunk!
Trieblaut was founded in 2009, live on stage since 2011. First EU tour 2014, still active today. Überpunk is that avant-garde punk, who thinks along with you, doesn't want to and doesn't have to live out of the "garbage can" because that's how punks do it. Who is aware of the blazing cry of his heart and who is not indifferent to man, despite the knowledge of the dangerous zeros out there! In 2019 the artists booked that Online mastering from Peak Studios to give their punk album the finishing touches.
How long do you exist? What's overpunk?
Trieblaut was founded in 2009, performing since 2011 on stage. The first EU Tour was still performing in 2014. Überpunk is avant-garde punk who is conscious and thinking. Not necessarily "living out the trash am just cause punks use to". Its music which is aware of the fire in its heart and is not incurious even knowing about this retarted society out there!
Why overpunk?
Because the limits of our musical expression are only set by us and not by trends or fixed genres. Everything is still possible!
Cause we are the only ones who are limiting our musical genre borders, far away from common trends or fixed genre. Still everything is possible!
Why overpunk?
Our musical backgrounds are different. Alwin joined a lot of harder electronic music like breakcore and stuff in the past and Ollus is more the R´n´R and Noiserock guy. Thats probably the main reason for our collage style of music. The lyrics have been more phantasy like in the past, now switching between english and german. The meanings are about inner and outer ambitions. Basically everything you are forced to deal with in live, still smiling even if its hard sometimes. Nowadays the lyrics are more straight forward and not so cryptic like on the older albums to make it easier to communicate with the world outside.
Your inspiration / background / songwriting / lyrics?
Our musical background is very different, Alwin comes from the harder techno branch Breakcore, Drum'n'Bass and Ollus from R'n'R, Noiserock realms of all stripes. This is where the inspiration for the collaged sound of instinctual music comes from.
Text languages ​​used to spring from the imagination, then English and German. The texts mostly revolve around internal and external human sensitivities. So while as a person you are basically constantly faced with a bottomless pit, you try as best you can to stay in your senses and to stay alive, to do your thing and not to forget to laugh, because a lot is subject to its own comedy. Formerly more cryptic and now more clearly expressed, in the current attempt to build a bridge from oneself to the outside world.
Is instinctual sound political?
The sound of instincts is apolitical because music shouldn't necessarily have something to do with politics. Of course you are left-wing because that's just the way it is as a person and that should be completely clear to everyone.
Instincts and politics?
Trieblaut is basically a non political band, cause music should not be related with politics necessarily. Of course as humans we are leftwing, cause it's the only. Simply common sense.
Cover, sampler, artwork
The cover of the Überpunk record was created in collaboration with a friend, Nils Schumacher from Hanover, in the form of hand-made collages. He is a poet and musician and has been organizing concerts, exhibitions, and artist and musician happenings for many years.
The cover for the "Überpunk" LP was born in cooperatian with an allied artist, Nils Schumacher from Hanover. It's based on a collage out of his collection. He's a poet and a musician who's creating lyric sessions and concerts for decades.
How do you work in the studio?
The music is always played completely live, followed by the chants and sampler tracks and then selected minimal overdubbing. A certain roughness in the studio is also important for reproducibility on stage. Then the whole thing goes to Chris Jones by Peak Studioswho for us that Stereo mastering of our songs.
How are you guys working in the studio?
We record it live in the studio together and then we add the vocals and electronic tracks. After that there is a minimal overdubbing of bass and voices if needed. It is important that we can reproduce our records live on stage.