Spotify Award for Snowgoons Dynasty
Spotify Award for 10.000.000 streams from Snowgoons Dynasty
We are so happy that we have received the Spotify Award for over 10 million streams (only on Spotify). The album "Snowgoon's Dynasty"Was released in 2012 under Babygrande Records. The ephic sound combined with boom bap beats and famous names of the Hip-Hop Scene. Fredo Starr (Onyx), Ghostface Killah (Wu-Tang), Ill Bill, Killah Priest, Lil Fame (MOP), Sean Price and Swifty McVay (D12) are represented and enrich the overall sound of the album with their lyrical verses.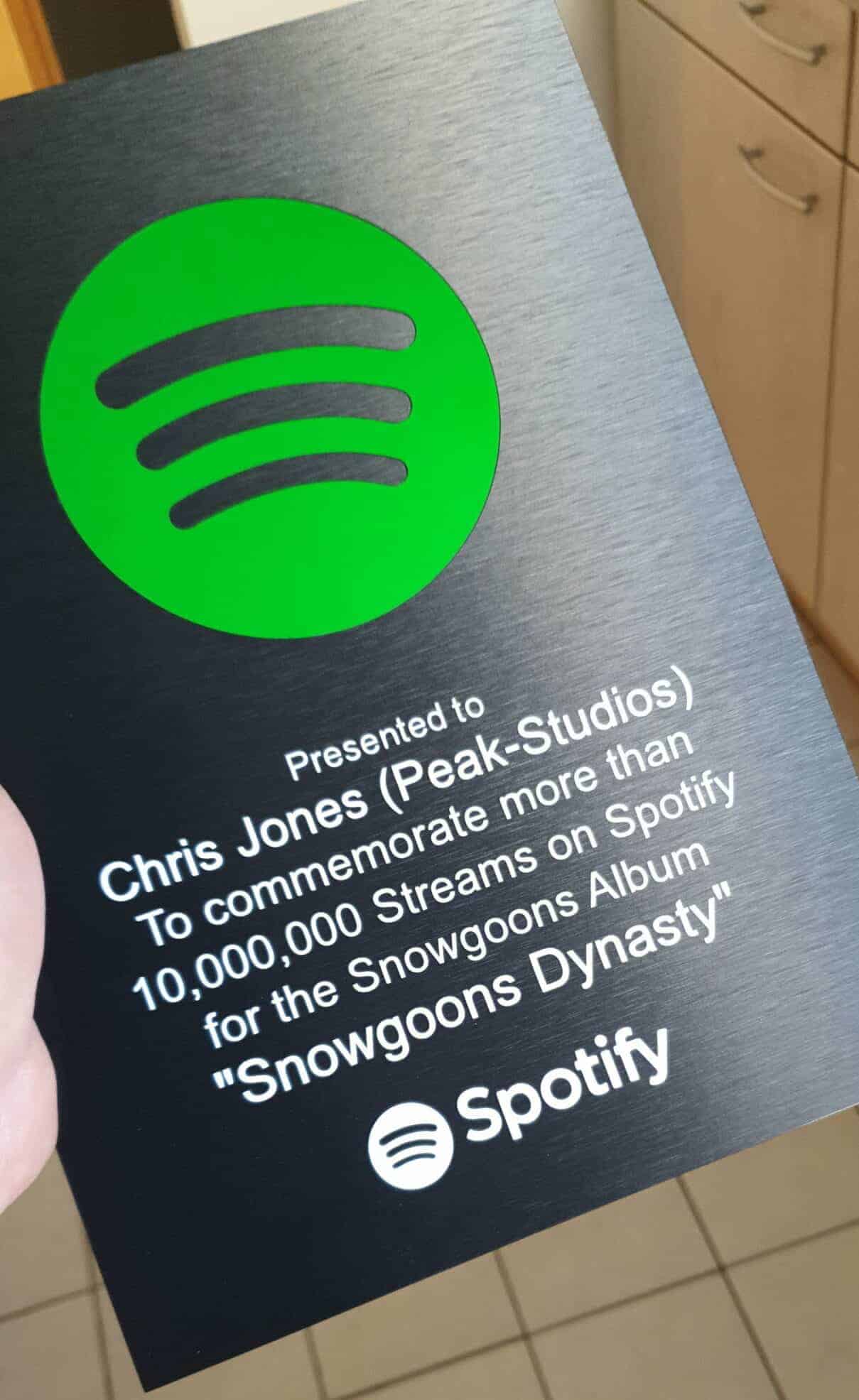 Mixing and mastering was a pleasure for me to finally mix idols
says Chris Jones (CEO of Peak Studios). Snowgoons Dynasty was also represented in the Billboard charts and the Swiss album charts - which was not difficult to avoid with the accumulation of well-known artists.