SCHLAGER PLATZ 1 - FOLK HIT PARADE IN SWR
CHRISTIAN TORCHIANI - "TOTAL GENIAL" ON PLACE 1 IN SWR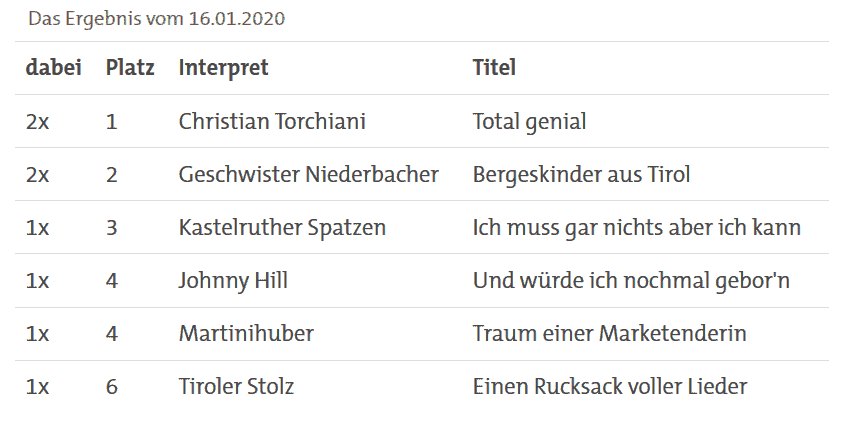 With the song "Total Genial" Christian Torchiani achieved 16.01.2020st place in the SWR hit parade on January 1, XNUMX!
The track was produced by WESPO GMBH. That Song mastering was allowed to take over Peak Studios.
Every Thursday the Popular Hit Parade presents the latest in this area of ​​music. You can vote on six titles. The first two can place themselves up to four times in a row.
With our Schlager mastering we can also achieve the perfect and competitive Schlager sound for your title!