Configuration of a Windows audio workstation
PC configuration for audio applications
If you want to keep your computer as powerful as possible, you have many options. On the one hand, you can have an audio workstation configured by a special dealer, or on the other hand, you can make some changes in the software or regestry settings, which significantly improve the performance when mixing and mastering or other music programs.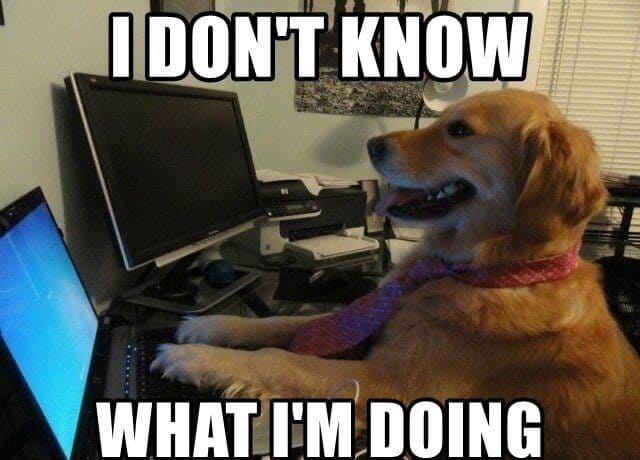 Data Backup
Before we get to the topic of "Optimizing the configuration settings", we should first of all deal with the topic of data backup. In the course of the article we were allowed to completely reinstall our computer ourselves and were glad that we had already taken precautions in terms of data backup. We would now like to address these precautions first of all.
How do I best secure my data?
In order to cover the data backup effectively and as reliably as possible. we recommend using 3 external hard drives (e.g. USB). You need one hard drive for archiving your music projects or audio projects. The second plate carries a so-called "Real-time backup" by. Here we have chosen the program Genie Timeline Professional decided. This program backs up your data in real time on request. The third hard drive is used to back up your music programs, Windows programs, purchased software, license keys, activation codes or other private files such as photos or videos. This way your audio files remain completely untouched by the rest. In addition, we recommend that you use the Genie Timeline program and a USB stick to create an emergency recovery data carrier.
What should be secured?
To ensure a good backup, we recommend securing the following points:
Audio projects and their files
Outlook
License keys and serial numbers
External software for music or programs (no more download after reinstallation)
Project templates, channel settings, audio interface settings
Passwords for websites, accounts, etc.
You have already saved these settings with a "real-time backup program" and can reload them as you wish. Nevertheless, it is recommended to save the above points again on an external disk. In this case, double is really better.
How to optimize your PC for audio applications
Keep drivers up to date
Drivers and especially the audio drivers are often forgotten and should always be updated. Not only the drivers of the audio hardware, but also the chipset drivers and service packs of Windows. If you do not want to update this manually, you can use one of the numerous programs. These search your PC for all available drivers and determine in a database whether a current driver is available.
Optimize graphics card for audio applications
Since all drivers are up-to-date, we can search for pre-made "audio profiles" in the properties of the graphics card, or, depending on the manufacturer, we can deactivate unnecessary functions. It is difficult to give precise instructions for this, as the settings vary from manufacturer to manufacturer. Here you have to work your way through point by point. But once you have found the right properties, this is thanks to a considerable increase in the performance of your audio PC.
Latency and buffer settings
If there are cracks or dropouts during recording, mixing your songs, or mastering, one of the reasons for this may be the latency or the so-called ASIO buffer size. In general, you should keep an eye on the VST performance display and increase the latency if necessary. An update of your audio driver is often enough. Basically, audio interfaces that are connected via a PCI or PCIe bus interface have a lower latency than USB or Firewire interfaces.
Your plugins that you use for audio processing also create latency. This can turn out to be considerable in individual cases and in total. Centrance offers here, after registration, a free plug-in that measures the latency with an accuracy of up to 0,5 ms! So if you want to know exactly which of your plugins makes the box jerk, you should definitely use it.
Deactivate Cortana:
First open the start menu and enter there regedit
Right-click on the appropriate tile and select "Execute as administrator".
Go to the Pfard " HKEY_LOCAL_MACHINE \ SOFTWARE \ Policies \ Microsoft \ Windows \ Windows Search ".
You will find the entry there "Allow Cortana". If you do not have the appropriate folder, you can create it yourself.
Click this with a Doubleand then set the value to 0 and confirm it with "OK".
After one restartCortana search is deactivated on your PC.
Adjust UAC setting:
Go to the search box and tap msconfig a
Click on the tab UAC
Move the controller all the way down (never notify)
Optimize performance:
Go to the control panel and select the power options
Click on Custom settings and put on all the dots highest performance
Click on Power plan settings and put on the dots Never
Deactivate firewall and virus protection software: (if possible)
Deactivate under the tab system and safety the firewall
Deactivate your virus protection software
Setting your processor performance:
Right click on it computer and then on Properties
Click the tab on the left Advanced system settings
In the area Performance you will find the button Settings
Deactivate ALL in the first tab Visual effects
Set up the processor scheduling in the second tab Background services
Deactivate the Windows sound:
Go to the tab in the system settings Hardware and sounds
Click on Sounds
Choose in Sound scheme the point No sounds and apply these settings.
Services and system start
Again we go to the Windows symbol and enter "msconfig" in the search. There we click on the Services and System Start tab. Experienced PC users can deactivate the unneeded services and programs that load in the background when the system is started in order to free up more resources.
indexing
When the computer is not in use, Windows automatically switches to indexing mode and makes files available for Windows searches. To do this, click in the control panel and enter "indexing" in the search box. In this settings menu you can exclude certain locations and files from being indexed.
Deactivate Aero Peek
To do this, go with the mouse on the Windows symbol and click the right mouse button. Then go to Properties and turn off Aero Peek. Aero Peek is only used for desktop previews and can safely be switched off.
Regulate fan speed
Another method for obtaining resources and optimizing your audio workstation are the fans. These ensure that your hard drives and processors do not overheat. The program speedfan.
SpeedFan takes over the fan regulation independently - if you are familiar with the subject, you can of course also make manual settings. On the one hand, this brings you more performance, and on the other hand, it ensures that your computer runs smoothly.
The blog post is in collaboration with Michael Schumacher emerged.