Online mixing of techno music
SUCCESSFUL COOPERATIONS WITH WELL-KNOWN ARTISTS
Would you like to start your own successful project?
Online Techno Mixing from Peak Studios
In our Online mixing studio we offer the unique "New York Sound" for your techno song that has maximum transparency, a lot of pressure and a modern sound character. A powerful bass and low-end range, clear vocals and EFX, wide synths and a nice depth gradation within the track, combined with a dynamic rhythm for your techno song. We achieve this because of our many years of experience in mixing techno music. We deliver a sound that matches your musicwarm","tief","clear"And"powerful"Sounds.
Your advantages
Hi-end outboard equipment
Acoustics at mastering level
Fast completion (usually 2-3 working days)
Changes included
*You are welcome to Online mastering order from us if your traces have already been merged in one file.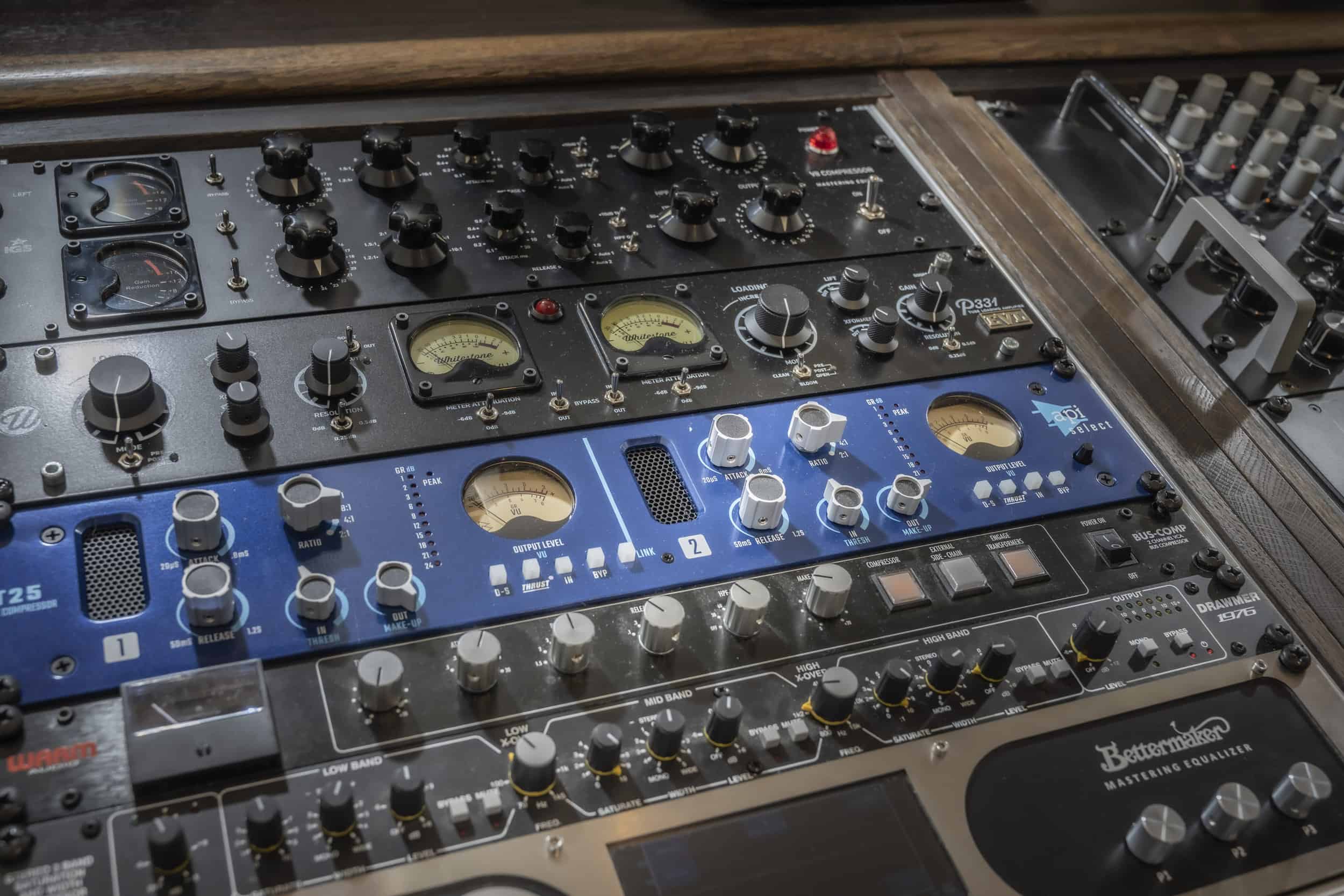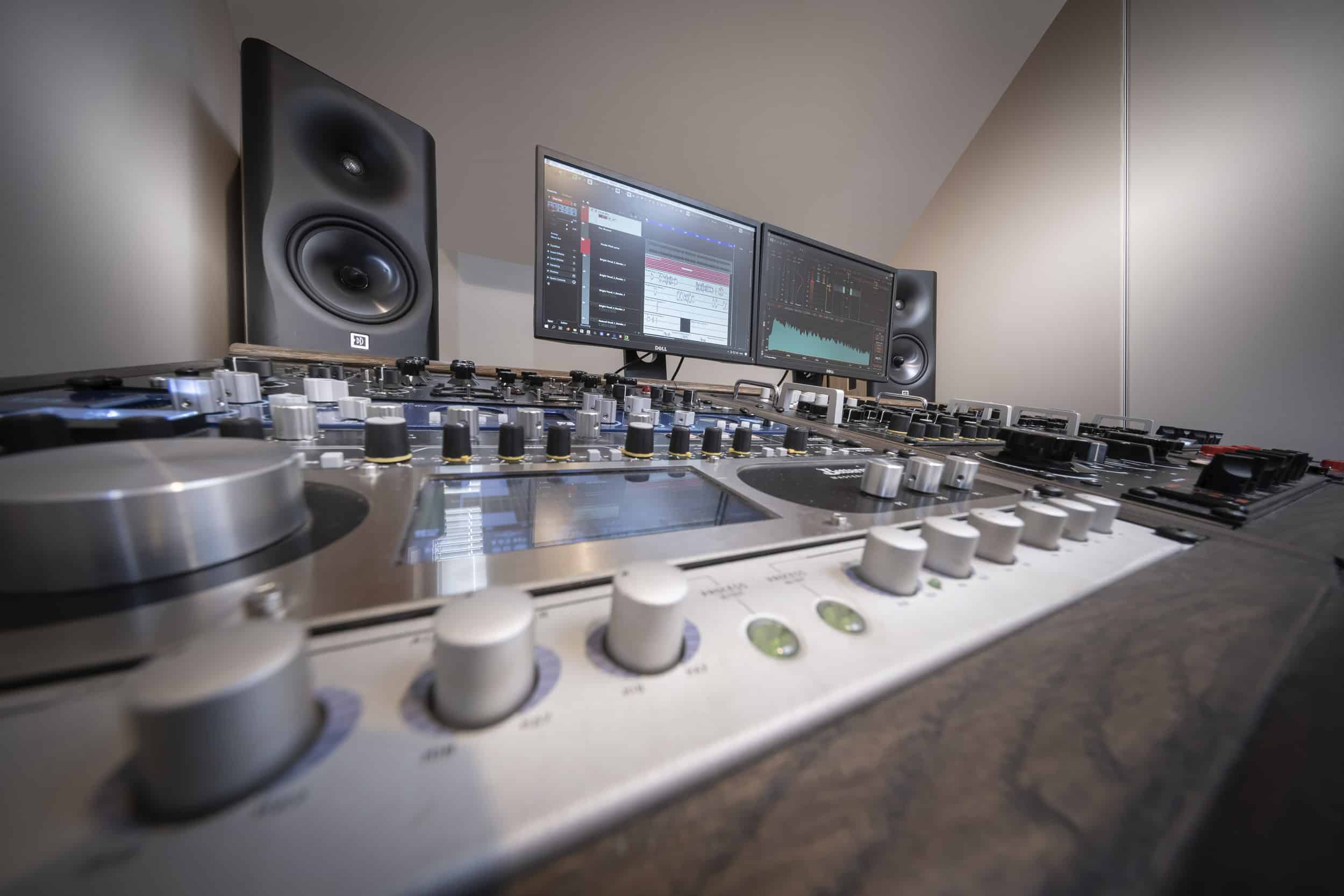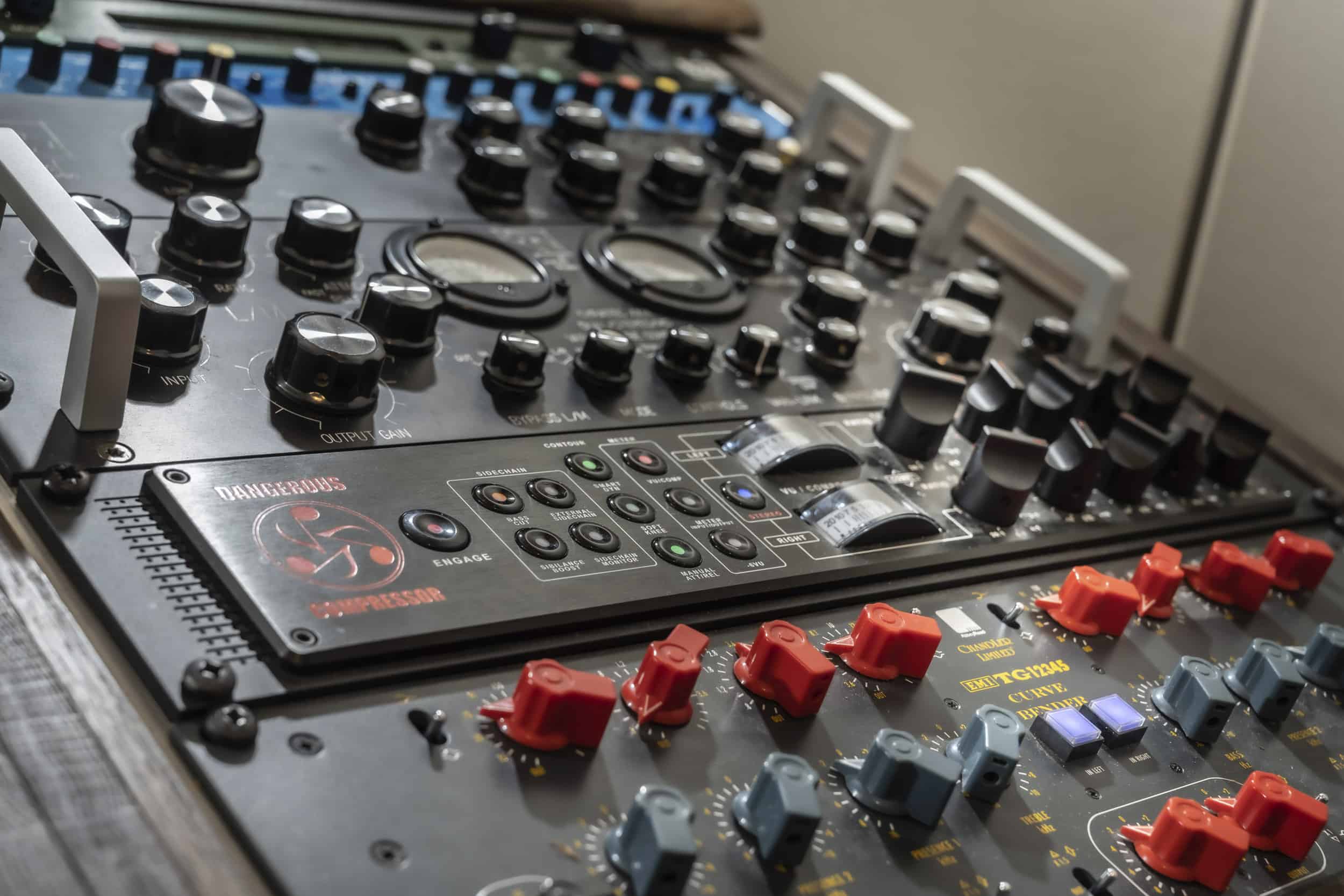 S. Bader
★ ★ ★ ★ ★
I had several fully mixed songs mastered by Chris and I have to say that my expectations were really exceeded. This definitely improved the sound result again. Communication was very good throughout the entire process and all requests were addressed. The whole thing is also reasonably priced. Especially when you consider what you actually get for your money. I can really only recommend Peak Studios. Keep it up!
Response from the ownerThank you very much for this great review. We look forward to many more great projects with you and wish you lots of success with the release and lots of listeners!
Christoph Klingler
★ ★ ★ ★ ★
Absolutely great! Comprehensive and great advice. Very friendly and helpful. I am very satisfied with the execution of the service ordered.
Response from the ownerThank you very much, dear Christoph. We look forward to further analog mastering projects with you!
Kev Fury
★ ★ ★ ★ ★
Hello everyone. We booked Mr. Chris Jones for a lesson where we were shown the standards of mixing and mastering. Chris responded very well to our wishes and questions and we were able to take a lot with us! In the end he mastered my first song to the highest level. Hammer! Would recommend Peak Studios to everyone! Friendly and committed person Chris 👍🏼 Greetings Kevin
Response from the ownerThank you very much, dear Kevin. It was a pleasure getting to know you and it was a lot of fun introducing you to the techniques involved in mixing and mastering. I wish you a lot of success with the first release
TFM
★ ★ ★ ★ ★
I give Peak Studios and especially Chris, who mixed and mastered a song (genre: Electronica) of mine, 5 stars! What Chris got out of the raw material is remarkable. Requests for changes were also addressed without any problems after the first mixdown. I also thought it was great that the contact was personal (first contact by telephone). Best regards, Thomas
Response from the ownerThank you very much, dear Thomas. On behalf of the team, I look forward to further projects with you and thank you for the great review.
Niklas Koelbl
★ ★ ★ ★ ★
Super quality, super friendly support and very quick responses. I'm very satisfied.
Response from the ownerThank you
Simon Cw
★ ★ ★ ★ ★
Fast and competent assistance!
Response from the ownerMany thanks 😊
The Key
★ ★ ★ ★ ★
Very quick and highly professional processing of our mastering. The difference to the raw recordings is amazing and surprised us very positively. We'll definitely be back with new recordings......
Response from the ownerThank you very much. Lovely again!
TheQuadraphonix
★ ★ ★ ★ ★
First-class service, absolutely professional work and in record time! Chris is also totally likeable and supported my project with a level of support that is second to none! A high degree of customer orientation and service in every respect, which is hard to find these days! Now I have not only received an excellent master, but with the help of his mix analysis I have also received really great tips and helpful information on the subject of mixing, from which I will benefit greatly in the future! I can absolutely recommend Peak Studios and am glad to have discovered this excellent studio!
Response from the ownerMany thanks for the great feedback. Again any time!
Luke Kraft
★ ★ ★ ★ ★
Chris is super nice, answers quickly and works very professionally. The sound from the analogue master is great and exactly what I wanted. I can only recommend it!
Response from the ownerMany thanks Luca. Again any time!
Alexander Nickman
★ ★ ★ ★ ★
Top!
Response from the ownerThank you 😊
Justus Garbe
★ ★ ★ ★ ★
Very fast response and great result!! I really like the analogue mastering of my song, it really touches me. It even got some of the vibe of the reference song. I'm impressed with your work and looking forward to next time!
Response from the ownerThank you very much. We are happy too!
Kevin Schuller
★ ★ ★ ★ ★
The recording quality in the studio is excellent. I recorded a podcast at Peak Studios. Very quick post-processing, great end result, fair price.
Response from the ownerThank you very much. We look forward to further episodes 😊
Alexander Mut
★ ★ ★ ★ ★
perfecto. Fast reliable and high-quality processing 👍🏻
Response from the ownerThank you very much. Gladly again!
Leander Kramer
★ ★ ★ ★ ★
5 Stars! Chris was super nice and responded exactly to our ideas. In addition, everything went super fast - including the change requests. Thank you again at this point. Definitely recommendable!
Response from the ownerThank you very much, we look forward to many more productions with you!
Yup Slk
★ ★ ★ ★ ★
Top!!! Uncomplicated, respectful and polite.I am more than satisfied with the end result.The wishes are taken into account and implemented immediately.There is nothing to complain about, this is how a good cooperation is imagined.Price-performance ratio: A1.
Response from the ownerThank you very much. Very very gladly again!
MacGyver
★ ★ ★ ★ ★
Top service, top sound, top guy! MacGyver is very satisfied! THX Chris!
Response from the ownerThx a lot🙃
Seebob86
★ ★ ★ ★ ★
I'm recording at home and the recording conditions are definitely not ideal. In that sense I'm really excited about what Chris was able to get out of the recording. My ideas were implemented exactly and it really brought the sound forward. In addition, a very friendly contact with very fast response times. Gladly again for my next projects!
Response from the ownerWe can only give that back. Was very pleasant and a high musical level!
Philip Seifert
★ ★ ★ ★ ★
mega sound and competent and very friendly advice
Response from the ownerThank you very much. Again any time!
Ramon Rodler (As The Starlight Dies)
★ ★ ★ ★ ★
Super satisfied | super friendly and fast contact | very competent advice and well-founded tips | absolutely satisfying mixing result .. and all without a long wait. The next track upload will definitely come 🙂
Response from the ownerThank you Ramon. Lovely again!
Edreziever Edreziever
★ ★ ★ ★ ★
I'm thrilled with the result, great mixing/mastering, always happy.
Response from the ownerThanks, see you next song!
Massive dynamic beats
★ ★ ★ ★ ★
Chris' classes and work are excellent. Had a few tracks mastered by him in the second session. Terrific! Very soon again!
Response from the ownerLovely again! Was a lot of fun
Rail
★ ★ ★ ★ ★
Simply great: Very nice, always constructive contact in advance and then "in the middle". And the end result (mix and mastering digital) totally excites me. The difference to my own attempt is like day and night. Many thanks to Chris for the professional work and see you next song!
Response from the ownerThank you 😊 gladly again!
Volker Stephan
★ ★ ★ ★ ★
Response from the ownerThank-you
SHOW TIME! The musical
★ ★ ★ ★ ★
Super mastering service! After sending in my mix, the CEO Chris contacted me immediately. Within a short time, I received the master's degree according to my wishes - including a short personal telephone consultation. Conclusion: anytime again!
Response from the ownerThank you very much. Lovely again!
Markus S
★ ★ ★ ★ ★
Had a new song mixed and mastered at Peak Studios after the first one turned out extremely well. The result is once again very good and within a few days. Thanks very much!
Response from the ownerGladly again!
IDEAL SOUND WITH OUR TECHNO MIXING
Online mixing prices for techno music
Techno mixing & mastering up to 20 tracks
Analog mix with New York sound is guaranteed by our techno online mixing and mastering
2 change versions included.
Techno Mastering - Stereo Master
Techno mastering with analogue outboard equipment. Either for CD or streaming
2 change versions included.
Techno Mix Analysis Extended
Techno mix analysis directly from the professionals with recommendations for action for the ideal techno sound
including recommendations for action

I can only recommend!
When I heard the mixing result for the first time, it was clear to me that it was a good decision to choose this studio.
Fast response, fast friendly service and really good result .. TOP!

Very good service, friendly communication and competent answering of questions. My wishes were met very well and I am very satisfied with the mixing/mastering.

Can only recommend this mixing and mastering studio! Chris is always available, communication is always very quick and clear in all possible ways. The master itself took my record to a whole new level. Chris also gives very good tips within the process on how to get an even better end product together. Absolute recommendation!
Your upload to Peak Studios
Upload your file now - We will usually get back to you within 3 hours (on working days). If you have any questions about data delivery or the production process, you will find all the information in our FAQ area.
What is important: transparency, pressure and modern sound of individual passages.
Under no circumstances should they sound slack and pressureless. Techno music in particular thrives on something incredible Compatibility of all frequencies on different playback media and a monotonous but raw and modern-sounding sound character. This should also be within the mixdowns always be maintained.
Different effects, different reverb tails and even its good suspense, make the techno song really interesting despite the monotonous way of playing. The modern techno song lives from its specially created mood within the title (Intro, Verse, Bridge, Chorus). A good increase between the monotonous passages is expressly desired here.


Techno music is about one raw sound character which still sounds transparent. Fast and monotonous beats, a good bass characterize today's techno music and make the hearts of DJs beat faster. It doesn't matter whether it's Detroit Techno or Techno from the 90s ala Sven Väth. The frequency response should be very clean and individual instruments, especially kick and bass, should be well differentiated in the techno mix so that the desired loudness and the associated pressure can be generated.
The Understanding and mastering the entire techno production is of great importance for a good techo mixing of your track, since different drum machines like the legendary TR 808 are often used here. The various sub-genres, such as minimal or trance, are often combined in techno mixing and put together to form a new beat. Therefore, it takes a lot of expertise to combine these different subtleties in the production of the beat of your track and stylistics within the techno song, so that the DJs want to play it too.
With our techno online mixing, we ensure a high transparency, pounding drums, powerful bass, assertive instruments and an ideal combination of different sub-genres like Minimal and trance!