Rock Mixing & Rock Mastering
Online Rock Mixing & Online Rock Mastering
Rock Mixing & Rock Mastering at Peak Studios
Fat guitars and banging drums - that's how you could describe a good rock sound... Of course there's a lot more to consider! In the following lines we provide a brief overview of the do's and don'ts in rock mixing and rock mastering when it comes to optimally emphasizing the typical characteristics of rock and metal in the sound.
Regardless of whether you need a professional mixing, a stereo and Stem mastering to classic vinyl mastering - our trained team of experts is at your disposal as a competent contact person.
Unique sound
In order to optimally emphasize the genre-typical sound of rock and metal, we orientate ourselves on the unique "New York sound".
Thanks to our years of experience and practice in working with numerous bands and artists, we have continued to perfect the New York sound and impress with powerful guitars, banging drums and clear vocals. This interaction generates a "warm","the tiefe","clear"And"punchy"Sound – the ideal starting point for every rock mixing and mastering.
Regardless of whether you want an 80s sound like Pink Floyd, a current sound like Maroon 5 or an experimental/psychedelic sound like MGMT, we at Peak Studios are familiar with the common settings of the subgenres and can perfectly showcase the individual aspects of your song .
Your advantages
Hi-end outboard equipment
Acoustics at mastering level
Fast completion (usually 2-3 working days)
Changes included
S. Bader
★ ★ ★ ★ ★
I had several fully mixed songs mastered by Chris and I have to say that my expectations were really exceeded. This definitely improved the sound result again. Communication was very good throughout the entire process and all requests were addressed. The whole thing is also reasonably priced. Especially when you consider what you actually get for your money. I can really only recommend Peak Studios. Keep it up!
Response from the ownerThank you very much for this great review. We look forward to many more great projects with you and wish you lots of success with the release and lots of listeners!
Christoph Klingler
★ ★ ★ ★ ★
Absolutely great! Comprehensive and great advice. Very friendly and helpful. I am very satisfied with the execution of the service ordered.
Response from the ownerThank you very much, dear Christoph. We look forward to further analog mastering projects with you!
Kev Fury
★ ★ ★ ★ ★
Hello everyone. We booked Mr. Chris Jones for a lesson where we were shown the standards of mixing and mastering. Chris responded very well to our wishes and questions and we were able to take a lot with us! In the end he mastered my first song to the highest level. Hammer! Would recommend Peak Studios to everyone! Friendly and committed person Chris 👍🏼 Greetings Kevin
Response from the ownerThank you very much, dear Kevin. It was a pleasure getting to know you and it was a lot of fun introducing you to the techniques involved in mixing and mastering. I wish you a lot of success with the first release
TFM
★ ★ ★ ★ ★
I give Peak Studios and especially Chris, who mixed and mastered a song (genre: Electronica) of mine, 5 stars! What Chris got out of the raw material is remarkable. Requests for changes were also addressed without any problems after the first mixdown. I also thought it was great that the contact was personal (first contact by telephone). Best regards, Thomas
Response from the ownerThank you very much, dear Thomas. On behalf of the team, I look forward to further projects with you and thank you for the great review.
Niklas Koelbl
★ ★ ★ ★ ★
Super quality, super friendly support and very quick responses. I'm very satisfied.
Response from the ownerThank you
Simon Cw
★ ★ ★ ★ ★
Fast and competent assistance!
Response from the ownerMany thanks 😊
The Key
★ ★ ★ ★ ★
Very quick and highly professional processing of our mastering. The difference to the raw recordings is amazing and surprised us very positively. We'll definitely be back with new recordings......
Response from the ownerThank you very much. Lovely again!
TheQuadraphonix
★ ★ ★ ★ ★
First-class service, absolutely professional work and in record time! Chris is also totally likeable and supported my project with a level of support that is second to none! A high degree of customer orientation and service in every respect, which is hard to find these days! Now I have not only received an excellent master, but with the help of his mix analysis I have also received really great tips and helpful information on the subject of mixing, from which I will benefit greatly in the future! I can absolutely recommend Peak Studios and am glad to have discovered this excellent studio!
Response from the ownerMany thanks for the great feedback. Again any time!
Luke Kraft
★ ★ ★ ★ ★
Chris is super nice, answers quickly and works very professionally. The sound from the analogue master is great and exactly what I wanted. I can only recommend it!
Response from the ownerMany thanks Luca. Again any time!
Alexander Nickman
★ ★ ★ ★ ★
Top!
Response from the ownerThank you 😊
Justus Garbe
★ ★ ★ ★ ★
Very fast response and great result!! I really like the analogue mastering of my song, it really touches me. It even got some of the vibe of the reference song. I'm impressed with your work and looking forward to next time!
Response from the ownerThank you very much. We are happy too!
Kevin Schuller
★ ★ ★ ★ ★
The recording quality in the studio is excellent. I recorded a podcast at Peak Studios. Very quick post-processing, great end result, fair price.
Response from the ownerThank you very much. We look forward to further episodes 😊
Alexander Mut
★ ★ ★ ★ ★
perfecto. Fast reliable and high-quality processing 👍🏻
Response from the ownerThank you very much. Gladly again!
Leander Kramer
★ ★ ★ ★ ★
5 Stars! Chris was super nice and responded exactly to our ideas. In addition, everything went super fast - including the change requests. Thank you again at this point. Definitely recommendable!
Response from the ownerThank you very much, we look forward to many more productions with you!
Yup Slk
★ ★ ★ ★ ★
Top!!! Uncomplicated, respectful and polite.I am more than satisfied with the end result.The wishes are taken into account and implemented immediately.There is nothing to complain about, this is how a good cooperation is imagined.Price-performance ratio: A1.
Response from the ownerThank you very much. Very very gladly again!
MacGyver
★ ★ ★ ★ ★
Top service, top sound, top guy! MacGyver is very satisfied! THX Chris!
Response from the ownerThx a lot🙃
Seebob86
★ ★ ★ ★ ★
I'm recording at home and the recording conditions are definitely not ideal. In that sense I'm really excited about what Chris was able to get out of the recording. My ideas were implemented exactly and it really brought the sound forward. In addition, a very friendly contact with very fast response times. Gladly again for my next projects!
Response from the ownerWe can only give that back. Was very pleasant and a high musical level!
Philip Seifert
★ ★ ★ ★ ★
mega sound and competent and very friendly advice
Response from the ownerThank you very much. Again any time!
Ramon Rodler (As The Starlight Dies)
★ ★ ★ ★ ★
Super satisfied | super friendly and fast contact | very competent advice and well-founded tips | absolutely satisfying mixing result .. and all without a long wait. The next track upload will definitely come 🙂
Response from the ownerThank you Ramon. Lovely again!
Edreziever Edreziever
★ ★ ★ ★ ★
I'm thrilled with the result, great mixing/mastering, always happy.
Response from the ownerThanks, see you next song!
Massive dynamic beats
★ ★ ★ ★ ★
Chris' classes and work are excellent. Had a few tracks mastered by him in the second session. Terrific! Very soon again!
Response from the ownerLovely again! Was a lot of fun
Rail
★ ★ ★ ★ ★
Simply great: Very nice, always constructive contact in advance and then "in the middle". And the end result (mix and mastering digital) totally excites me. The difference to my own attempt is like day and night. Many thanks to Chris for the professional work and see you next song!
Response from the ownerThank you 😊 gladly again!
Volker Stephan
★ ★ ★ ★ ★
Response from the ownerThank-you
SHOW TIME! The musical
★ ★ ★ ★ ★
Super mastering service! After sending in my mix, the CEO Chris contacted me immediately. Within a short time, I received the master's degree according to my wishes - including a short personal telephone consultation. Conclusion: anytime again!
Response from the ownerThank you very much. Lovely again!
Markus S
★ ★ ★ ★ ★
Had a new song mixed and mastered at Peak Studios after the first one turned out extremely well. The result is once again very good and within a few days. Thanks very much!
Response from the ownerGladly again!
SUCCESSFUL COOPERATIONS WITH WELL-KNOWN ARTISTS
Would you like to start your own successful project?
Prices for Rock Mixing & Rock Mastering
Prices for rock mastering are an important criterion when deciding on the right mastering studio.
Therefore we tried this as transparent as possible to design. For larger projects we are happy to clear generous discounts !
Rock Mixing & Mastering
Analog mix of your vocals and instrumentals with New York sound is guaranteed by our rock and metal online mixing and mastering
2 change versions included.
Rock Mastering - Stereo Mastering
Rock mastering with analogue outboard gear. Either for CD or streaming
2 change versions included.
Rock & Metal Mix Analysis Extended
Rock mix analysis directly from the professionals with recommendations for action for the ideal rock sound
including recommendations for action
Rock & Metal Mixing & Mastering Customers

Chris mastered our Stereo Stories album and did a great job! The great and fast communication, his high level of commitment and his flexibility really impressed us! The songs were edited very professionally and competently - the result put a smile on our faces 🙂 Thank you very much, Chris, for your patience and support! Gladly again at any time.

Chris did the full mastering of our Jack and the Whitebears - On Fire album. TOP result! Now nothing stands in the way of our career. LoL. Super competent and friendly contact. Meets our needs perfectly. Thank you Chris and see you next time. LG the Jackys
top customer service and advice! uncomplicated via whatsapp or phone. Fast processing and top result. I can only recommend !
In our free mix analysis you will find out whether your track can be refined for rock or metal mastering.
What matters: volume, delay and low-end management
The final steps in rock and metal music production are mixing and mastering. This immediately raises the central question: what actually defines rock music? Above all, rock is loud, heavy and dense in sound, it differs from other styles of music in its harshness and aggressiveness - and that's exactly what im mixing process and the final mastering are the main focus. Below we go into different ways to emphasize these aspects in skirt.
Also in the rock is of course again the quality of the recordings crucial for how good the basis for the mixdown is: Even the best mixing engineer ultimately has to work with what is made available to him from the recording process. And the result of the mastering can only get out of a song what is already there in principle. So it is not only much easier to make a high-quality mixdown from a good recording in terms of effort, the finished mastered song can also pick up on aspects that are not available in a poorer recording.
As far as the volume is concerned, the finished song must not actually be louder than other songs - the LUFS on radio and online platforms such as Spotify or YouTube are fixed and would ultimately always reduce the volume of the mixdown through volume normalization. The actual challenge in mixing is much more that rock and heavy metal is often heard very loudly by the listener and therefore has to be designed to sound good even with the music systems and headphones turned up to the max. So it's not so much that the song itself is always loud, it's much more that it sounds perfect IF it's heard loud. At the same time, songs are now also listened to and assessed on smartphones, which results in very different demands on the mix in terms of the sound quality of the end devices. We therefore test the sound when mixing rock and metal State-of-the-art studio equipment, in order to accommodate as many device types as possible.
The "heavy sound" in rock and metal is mainly created in the low frequencies up to about 100hz. Therefore, the low-end management is usually the most important and most time-consuming task: A certain frequency range should not be recorded several times by different instruments, otherwise they work against each other and blur into each other - ie in the worst case they are hardly audible. Due to the preference for low frequencies in rock, however, several tracks are in direct competition with each other - kick drum and bass guitar in particular are problematic in almost all rock mixes. The solution is obvious: set the bass a little higher or lower than the kick drum so that they complement each other and give the song more power. Filters and equalizers can also be used here to ensure that all instruments are clearly audible and that the "heavy sound" is retained.
Now to the last point: the density. In addition to the focus on the lower frequencies, the "heavy sound" lives from a high density: by playing several notes at short intervals, the mix gets the necessary power. One of the best-known tricks for more density is the so-called "double tracking" of tracks, especially (but not exclusively) of the guitar: the guitar part is already recorded twice during recording, so that it can be marked with a broad left-right distribution in the stereo field can flow twice into the final song. Logically, it is not enough to simply copy the same track and thus double it - that would not have increased the density. A doubling only leads to the addition of the amplitudes, ie a higher volume with the same sound. Delaying one of the tracks is also not a sensible solution, since shifting identical tracks leads to phase problems. An additional recording in the recording process is therefore absolutely necessary, which shows how much the mixing depends on professional preparatory work in the recording.
One of the guitar tracks must therefore deviate minimally from the other, which on the one hand must be given due to the natural differences between the various recordings, and on the other hand can be amplified by the mixing engineer with an additional delay.
It's not just the guitar tracks that contribute to the density of the song: the natural delay from the recording should also be retained or even increased for the other instruments in order to give the mix more density.
Ultimately, however, it depends on each song individually whether and to what extent these or other techniques should be used - here we can only give an overview of common techniques. We are happy to support you personally with the mixing and mastering of metal and rock music - just take it with us without obligation Contact on! If you want to get a professional opinion on a finished mixdown and make sure it's ready for the master, you can have one too Mix analysis commission from us.
Your upload to Peak Studios
Upload your file now - We will usually get back to you within 3 hours (on working days). If you have any questions about data delivery or the production process, you will find all the information in our FAQ area.
Today's rock music has changed a lot compared to before now lives from a full wall of guitars, rich bass and a voice that sits in the center. The "compression" of the individual elements has also changed a lot over time.
Rock music emerged in the UK in the late 1950s from the stylistic genre of rock 'n' roll. Pioneers like Elvis Presley, The Rolling Stones and the Beatles shaped this style with classical instruments like guitar, bass, drums, vocals, keyboard and synthesizer. It is often supplemented by the Hammond organ, and horns are added in funk rock.
In the 1950s, rock 'n' rollers like Bill Haley, Jerry Lee Lewis, Little Richard and Buddy Holly made the beginning and created the foundation for rock. Well-known greats such as Jimi Hendrix and the Rolling Stones, but also the Kinks, Eric Clapton and the Beatles continued this tradition in the 1960s. Chic suits, correct haircuts - also called 'mushroom heads' - and calm stage shows contrasted with the scratchy, dirty sound of the bands.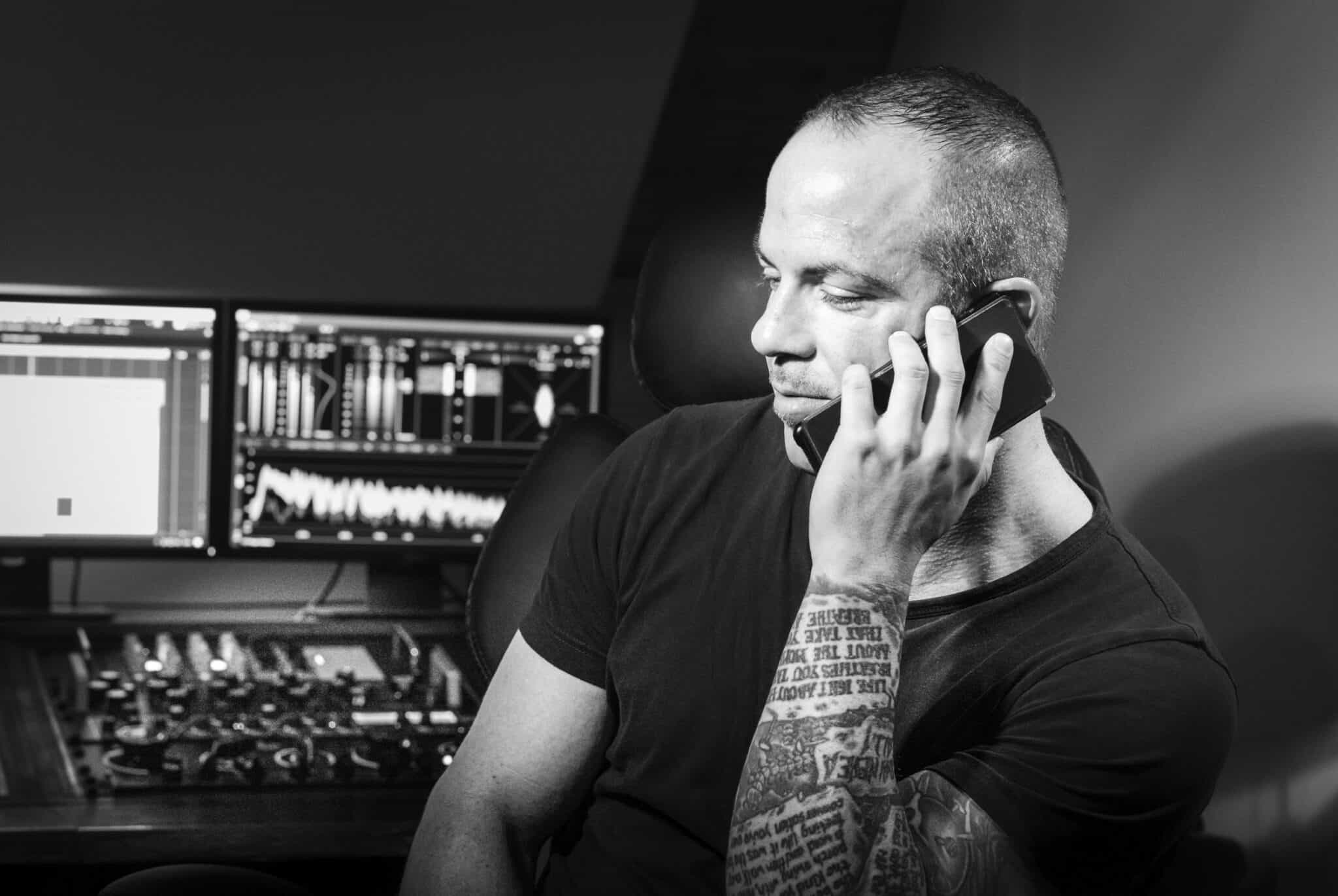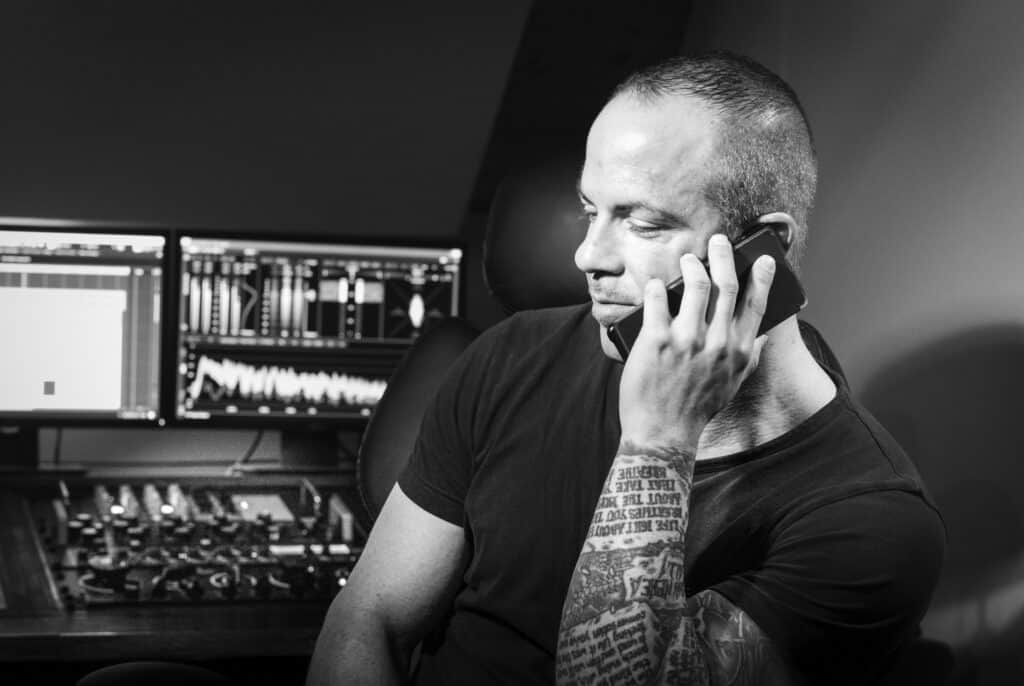 Subgenres of rock and metal
Even today, all of the genres mentioned are still being produced, mixed and mastered again and again.