HISTORY, PRODUCTION, SPECIAL FEATURES
SUCCESSFUL COOPERATIONS WITH WELL-KNOWN ARTISTS
Would you like to start your own successful project?
Every music lover knows that not all recordings are created equal. Even though the trend towards the digital medium has developed over the last few decades, lovers of good records remain true to their records. More and more artists are offering their works on the "black disc" again, and with good reason. Vinyl has character and sound. Therefore will Audio mastering for vinyl increasingly important.
VINYL PRODUCTION - SPECIAL FEATURES ?!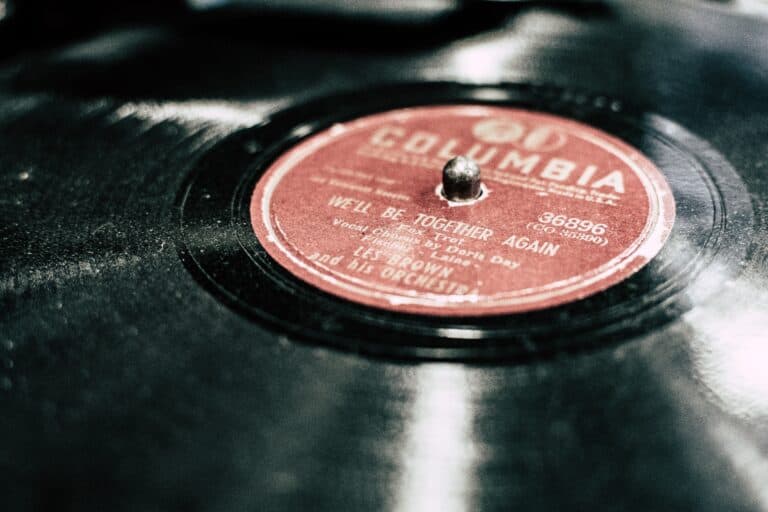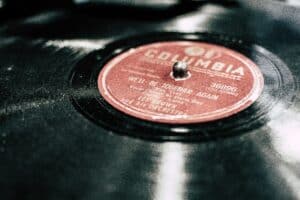 Whether in the classical genre, R&B, soul, funk, rock or hip hop, more and more vinyls are being pressed and the demand is increasing tremendously. Of the unmistakably balanced sound of a vinyl remains unsurpassed to this day, in the digital age.
However, it has turned into a good art Audio master for vinyl production to make and usually with Hypercompression or brilliance in the highs and exciter processed song to make it accessible for the record without spoiling the work. This not only requires a good ear, but also specialist knowledge in music and expertise, both digital and analogue, because regardless of whether the record project ends up in the Lacquer cutting process on a lacquer film, or at DMM process is recorded onto copper foil before it goes to the pressing plant, there are a few things that need to be done to the sound beforehand mastering be observed so that the playback of the vinyl record also works.
VINYL MASTERING AT PEAK STUDIOS
With over 17 years of experience in der Production of vinyl master files Peak Studios will accompany you and your project from recording to mixing to cutting the vinyl master in the pressing plant. No matter which method you choose, our trained team of experts for the ideal sound is your competent contact and the perfect interface between digital and analogue.
VINYL MASTERING SERVICE
Advice on the manufacturing process (lacquer cutting or DMM)
Advice on page length, vinyl size (12, 10 or 7 inches) and playback speed (e.g. 33 or 45 rpm)
Recommendation for ideal track arrangement and break times
Digital test pressing (incl. pickup simulation, system noise, crackl and clicks)
Prices for vinyl mastering are an important criterion when deciding on the right mastering studio, especially when it comes to a special area like that Vinyl mastering goes. We have therefore tried to make this as transparent as possible. We are happy to offer generous discounts for larger projects!
VINYL MASTERING COST
Mastering specially made for vinyl pressing. Playback in the highest vinyl master quality.
Manufacture according to the guidelines of the press shop.

2 change versions included.
VINYL STEM MASTERING COSTS
Mastering of subgroups. Stem mastering enables deeper editing of your audio masterial.
Analog mastering of subgroups.

2 change versions included.
VINYL
MIXING
COSTS
Our vinyl online mixing guarantees an analogue sound experience with a unique New York sound.
Analog mixing of a stereo mixdown.

2 change versions included.
*Stereo mastering = 1 stereo track. When uploading multiple group tracks, the vinyl stem mastering is automatically booked.
** at least 2 stems
Prices include VAT

I've been working with Chris for years. In contrast to other mastering studios, his mastering is characterized by the fact that he feels the mood and the musical style of the tracks and does not focus on extreme drones in the loudness war. His sensitive mixing and mastering is rarely found on this planet!

Top mixing and mastering studio! the boss Chris is super friendly and responded to all my special requests...great result. I can only recommend it to everyone...no matter what genre of music!

Great job in a short amount of time. Fast response time in communication, immediate help with questions. Great audio mastering, super fair price. Gladly again for the next project. Everything smooth! Thank you Chris!
In our free mix analysis you can find out whether your track can be refined for vinyl mastering.
STILL QUESTIONS ABOUT VINYL MASTERING?
Send us a message - we will usually get back to you within 3 hours (on working days).
You can reach us by phone from Monday to Friday from 09 a.m. to 20 p.m.