ONLINE MIXING & MASTERING STUDIO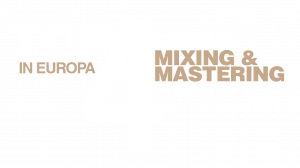 Mixing and mastering since 2006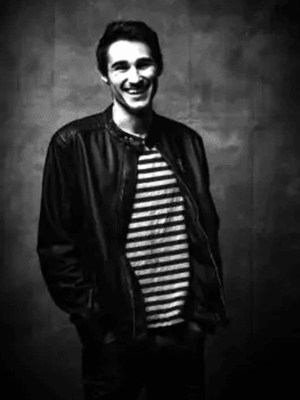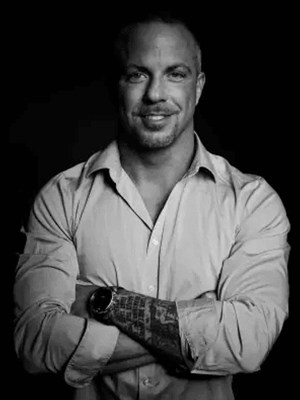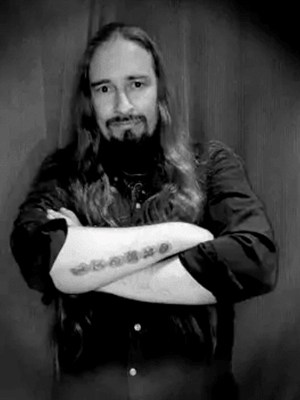 PEAK STUDIOS - MIXING AND MASTERING
Peak-Studios is your competent contact in matters online mixing and online mastering by Audio in Europe.
Mastering includes above all the technical as well as the artistic "last step" of your music in the areas of Stem, vinyl and Streaming mastering, as well as in the sound mix (also "Mixing","Mixing"Or "Mix" called) from your audio tracks or songs.
Certified experts will also be happy to support you with the admission (Recording) in the Recording studio in Wuerzburg, with our online mixing and mastering service, or in preparation for duplication at the pressing plant (using a Master CD or a DDP master), to digital sales platforms such as Apple iTunes, YouTube, Spotify and Amazon.
If your song isn't ready for mastering, we'll do it in ours online mixing studio the final touches for your music production, or explain them to you using a Mix analysishow to get the results you want so that your tracks sound even better!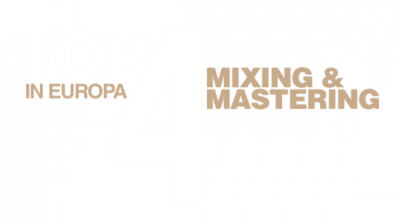 Edreziever Edreziever
★ ★ ★ ★ ★
I'm thrilled with the result, great mixing/mastering, always happy.
Massive dynamic beats
★ ★ ★ ★ ★
Chris' classes and work are excellent. Had a few tracks mastered by him in the second session. Terrific! Very soon again!
Rail
★ ★ ★ ★ ★
Simply great: Very nice, always constructive contact in advance and then "in the middle". And the end result (mix and mastering digital) totally excites me. The difference to my own attempt is like day and night. Many thanks to Chris for the professional work and see you next song!
Volker Stephan
★ ★ ★ ★ ★
SHOW TIME! The musical
★ ★ ★ ★ ★
Super mastering service! After sending in my mix, the CEO Chris contacted me immediately. Within a short time, I received the master's degree according to my wishes - including a short personal telephone consultation. Conclusion: anytime again!
Markus S
★ ★ ★ ★ ★
Had a new song mixed and mastered at Peak Studios after the first one turned out extremely well. The result is once again very good and within a few days. Thanks very much!
Itamar Bonfil
★ ★ ★ ★ ★
I was sending my techno-house track for mix&master and the results are amazing,It sounds Beyond my expectations, very professionally made, it's perfect.Great communication with Chris the ceo, short time responding to emails, and fast working time for perfect results, thank you very much peak studio's.I am coming for more.
Melanie H.
★ ★ ★ ★ ★
Clear recommendation! Chris Jones gave me a super comprehensive mixing analysis for one of my songs and finally mastered this song for me for a vinyl pressing. Extremely good work, someone knows their craft here! Absolutely pleasant and friendly exchange, received many helpful tips and super fast response to queries. Brilliant experience at an unbeatable price. 👌😎
Maik Tatu
★ ★ ★ ★ ★
Very conscientious work
Martin Schubert
★ ★ ★ ★ ★
Super studio, I'm very satisfied! Chris always answers very quickly and delivers top results without long waiting times. The guys from Peak Studio are always available if you have any questions!
Mark Doser
★ ★ ★ ★ ★
I can only warmly recommend Peak Studios when it comes to mastering! Chris takes the necessary time when talking about sound ideas, responds to requests with professional know-how, is easily accessible and reacts super fast! The quality of the masters (CD / streaming) is excellent. Uncomplicated processing. A small suggestion for improvement: the revision files should be marked more clearly when they are sent, so that master versions can be better distinguished from one another at a glance when downloading (e.g. "Vers. 01 / 02 ...). I wish the Peak Studios continues to have many satisfied customers and enjoy the "refining" of the music supplied! Greetings, Mark
Adrian Salah
★ ★ ★ ★ ★
After a brief telephone consultation, I booked the online mixing and mastering for my single. Our engineer (Chris) worked very quickly and efficiently. Immediately after completing the mix, he contacted us to discuss the mix again by phone. You could tell that he was very committed to making an optimal mix for our ideas. We then only had We discussed minor adjustments in the mix, which were then implemented immediately. We then very quickly had a flawless mix and master for our song, with which we were very satisfied. In addition, Chris gave us valuable tips regarding the audio for our music video. I can warmly recommend the studio at any time!
Haican Adrian
★ ★ ★ ★ ★
Chris R
★ ★ ★ ★ ★
We are super happy with the analogue stereo mastering of our EP. The contact with Chris was very pleasant and uncomplicated and we received valuable tips regarding the final mixing before the mastering. And the result absolutely blew us away - very balanced, punchy, dynamic (not too loud and not too quiet), brilliant... Just what we had hoped for. I will definitely come back to it for my next projects. Many thanks, Chris!
Matthew Fritsch
★ ★ ★ ★ ★
Chris always provides fast quality work. Very nice contact. You always have the feeling that Chris really cares about the wishes of the customers and implements them in the best possible way. I am very happy with his work.
Lars Johannsen
★ ★ ★ ★ ★
Great service and fast communication. Expectations were exceeded, Chris does a really great job!
Heiko Herrmann
★ ★ ★ ★ ★
Absolutely fast service. A phone call came less than 10 minutes after I sent the email. Subsequent consultation, editing, mastering and processing within a very short time - absolutely professional and recommendable!
Thomas Stark
★ ★ ★ ★ ★
I was very enthusiastic about the mix analysis. Got a lot of information on the same day, which I found super helpful. Thank you 🙂
Marie Joerg
★ ★ ★ ★ ★
Again very happy with the result and the cooperation in general! Super attentive, reliable and patient :))
Noah
★ ★ ★ ★ ★
Very quick response on Instagram, very friendly, competent, the work was a lot of fun with a great result, thank you!😀
Ralph thomas
★ ★ ★ ★ ★
Absolutely recommendable mastering studio! We had our EP mastered at Peak Studios. The "translation" of the mixes to all possible listening is a dream. We are not only very satisfied with the result, but also with the entire communication. Chris is almost always approachable and really takes his time. If you want, you can get more specialist knowledge and tips in a short phone call than with 100 YouTube videos.
Stamatis Diamantopoulos
★ ★ ★ ★ ★
I'm very happy with the collaboration with these guys!! They are very professional and the result of their job is amazing. I recommend them without a second thought !!!
Dan Groba
★ ★ ★ ★ ★
Chris delivered a top mix to us in a very short time. Friendly, professional and ambitious studio. Read the rest of the songs from the album, mix and master them, and are absolutely thrilled with the result. Top! We'd be happy to do it again!
rock celto blues
★ ★ ★ ★ ★
Exchanges sympas et super boulot !
Alexandru Tiulenev
★ ★ ★ ★ ★
The Best !!!
With the test mastering, you can hear your song, mastered analogously by us, and then you can decide for the full version of your track or have changes made.
YOUR CONTACT TO PEAK STUDIOS
Send us a message - We will usually get back to you within 3 hours (on working days).
You can reach us by phone from Monday to Friday from 09 a.m. to 20 p.m.